Sustainable Food Dublin co-founders Taz and Geraldine invite you to join them on Tuesday Feb 4th for a fun and interactive workshop that explains each step of the DIY alternative milk-making process with top tips for how to create your own super-smooth liquid goodness at home, alongside (delicious) examples of how to maximise the milk-making leftovers so as to minimise any food waste.
Whether it's for reasons ranging from health/ allergies/ sustainability/ just plain old curiosity, more and more people are exploring the world of plant-based alternatives. Delicious and nutritious, the benefits of plant-based milks are wide-ranging and what this workshop aims to do is bridge the gap between interest and action.
What's more, there will also be an opportunity for all like-minded attendees to have some tea & chats in a break-of session after the workshop, enjoying freshly-made sustainable treats whilst sharing tips and tricks for how to be a little bit greener in 2020.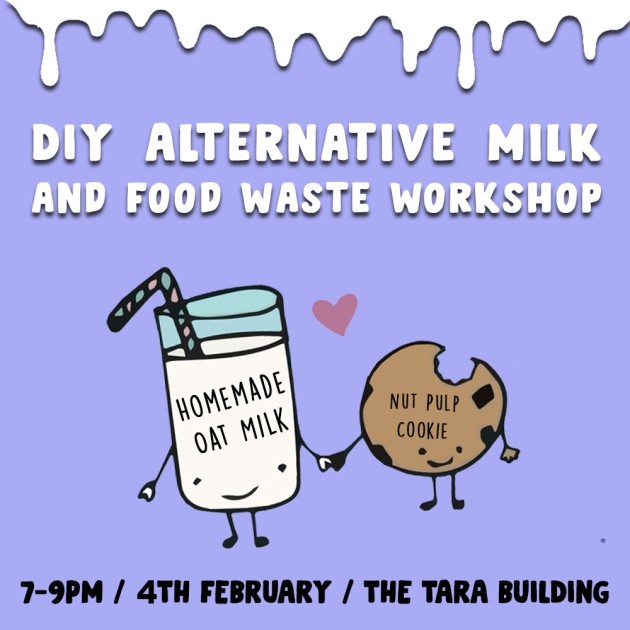 This is your chance to have the craic and learn something new on a Tuesday evening (also, mmmm treeeeeeatssss), so get your tickets sooner rather than later as limited space means that this event is set to sell-out. 
Looking forward to having you join us!
G&T xx
*Please note that due to contamination we unfortunately cannot accommodate for nut allergies in this workshop